Updated as of June 15, 2022
Please note that an inherent risk of exposure to COVID-19 exists anywhere other people are present. Any person who chooses to travel to and/or participate in this conference assumes all risks arising from that decision, including but not limited to infection from other vaccinated or unvaccinated participants, hotel staff, hotel guests, or other persons. All attendees must agree to comply with all safety procedures established by ASCE as well as any other protocols put in place by the host sites, travel facilities, or any other applicable authorities.
ASCE requires that all conference attendees provide documented proof of COVID-19 vaccination or proof of a negative PCR test taken 72 hours prior to arrival. Instructions on how to upload your documentation will be available by June 2022. Failure to submit documentation will result in denied entrance to the conference.
We are excited to be holding the upcoming ASCE Week in-person this September in Las Vegas. We are also sensitive to the changing environment with respect to COVID-19 and are dedicated to hosting an event that has the best interests of our guests front of mind. ASCE is committed to holding an event where everyone feels safe. To accomplish this, we have updated our ASCE Week attendee policy concerning COVID-19, which can be found below.
CLEAR Health Pass
As part of the entry requirements to ASCE Week Las Vegas 2022, all attendees must provide proof of vaccination, or a negative COVID-19 test (within 72 hours) through our provider in order to enter.
ASCE Week has partnered with CLEAR Health Pass to provide proof of COVID-related health insights for a seamless experience. To get started, download the CLEAR app & enroll.
For the most efficient entry possible, all attendees, guests, and committee meeting attendees must sign up for CLEAR and complete their health screening before arriving.
Trust and transparency are CLEAR's top priority, and with Health Pass, users are always in control of their health information. Personal information is only used to deliver a frictionless and secure experience with CLEAR and ASCE Week Las Vegas 2022. You can read more details about this in CLEAR's Privacy Policy and Terms & Conditions.

If you have any questions about enrolling in CLEAR, please reach out to 

[email protected]

 or tap "Get in Touch" in the app for assistance or review the CLEAR FAQs (PDF).

Full instructions on how to complete your Health Pass are below. You will need a photo ID and vaccination card or negative COVID-19 test results
How to complete your Health Pass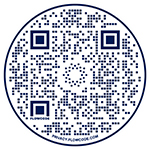 Download the CLEAR app and tap the white Health Pass tile or scan the QR code above.
Select "Have a code" and enter the code ASCEWEEKLV if prompted, otherwise proceed to enrollment.
Easily enroll or verify your identity with a quick selfie and a photo ID.
Follow the prompts to verify your vaccination status or negative COVID-19 test (within 72 hours).
Before you arrive at the ASCE Week Las Vegas 2022 Registration desk, reopen the Health Pass tile and produce your pass. Green is good to go! Be ready to show for seamless arrival.

Keeping you safe
Please stay with us for up-to-the-minute information on ASCE Week Las Vegas 2022. Registration for the event is now open and we look forward to seeing you there. You can review the venue policies for more information.
To mitigate the risk of spread, all participants will be required to provide proof of vaccination against COVID-19*. The only exemption to this policy will be religious or medical reasons. All individuals claiming a religious or medical exemption must provide documentation of a negative PCR test taken 72 hours prior to arrival. Attendees who do not provide documentation as per this requirement will not be admitted.
Where local ordinances do not allow requiring participants to submit proof of vaccination, participants will be required to attest prior to arrival at ASCE Week that they are fully vaccinated or that have obtained a negative PCR test 72 hours prior to arrival. Attendees who do not provide this attestation will not be admitted.
ASCE will be partnering with third-party vendor to validate that each participant has filed the appropriate documentation to attend.
Per CDC guidelines, individuals are recommended to wear masks in an indoor setting regardless of vaccination status.
Attendees are encouraged to practice social distancing and limit physical contact such as hand shaking or hugging to maintain a safe environment.
* To be considered fully vaccinated against COVID-19, you must have cleared the two-week waiting period after receiving your second dose of a two-dose vaccine (or two weeks after receiving a one-shot vaccine). This means you will need to have your last vaccine administered no later than September 11, 2022.